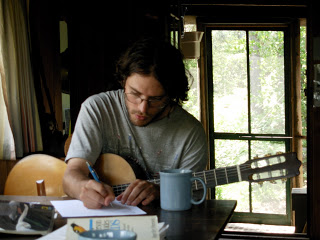 A
ndrew Bergeron
Andrew Bergeron is instructor of guitar and music theory at Grand Rapids Community College, Grand Valley State University and Aquinas College. He is the founder of the Suzuki guitar program at Grand Rapids Community College where is has taught since 2002. Mr. Bergeron has been on staff as a church musician, co-director, and composer at Bethlehem Lutheran Church in Grand Rapids, MI since 2003. Bergeron also performs with Folias, a nationally touring flute and guitar duo that specializes in original compositions and Latin American music that he co-founded with his wife flutist Carmen Maret. Andrew is a founding performer and composer with the Grand Rapids Guitar Quartet which performs Mr. Bergeron's new works and arrangements throughout West Michigan. Andrew Bergeron has been a Blue Griffin Recording artist since 2004. Andrew received his Bachelor of Arts in Music and Philosophy from Grand Valley State University in Allendale, MI with a focus on guitar performance, music composition and Chinese philosophy. Mr. Bergeron received his Master of Music in composition at Michigan State University School of Music where he was recipient of the "Paul Harder Composition Scholarship." Andrew Bergeron's main guitar teacher was Brian Morris at Grand Valley State University. He also studied with Nicholas Goluses and Scott Tennant while at the Eastman Guitar Festival. Andrew's main composition teachers were Charles Ruggiero and Bob Schechtman and he studied theory with Sherman Van Solkema. Visit http://foliasmusic.com/ for further information.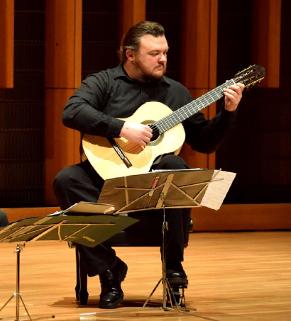 David Martin
Teaching himself electric and acoustic guitar at fourteen, David Martin went on to study classical guitar ultimately earning a Masters of Music from the Cincinnati College Conservatory of Music.
Throughout his scholastic and professional career, David has performed many styles of guitar music, from lead guitar in both acoustic and electric rock bands to various classical guitar concerts and recitals, holiday events, private parties and weddings throughout the United States.
David Martin teaches a wide variety of music, from hard rock, to jazz and classical, and currently serves as Assistant Professor of Guitar at Hope College in Holland, MI, where he instructs the Hope guitar ensemble class and teaches both classical and folk classes, along with private instruction. When he is not practicing or teaching guitar David enjoys being outdoors fishing, Kayaking and hiking. Visit Davidclassicalguitar.com for more information.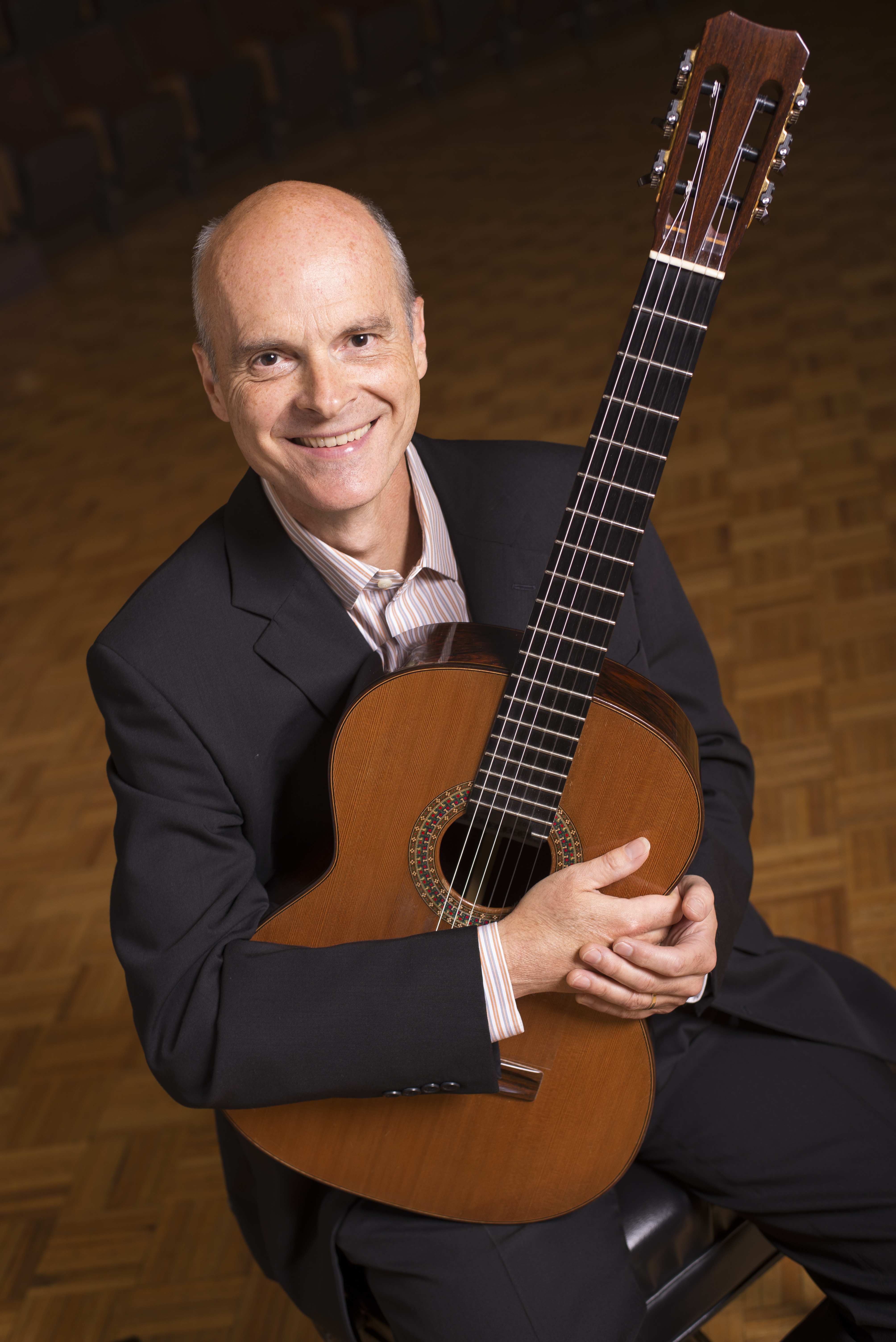 Brian Morris
The Grand Rapids, Michigan based guitaristBrian Morris has been performing, teaching, and writing music for over five decades. His love of music is infectious and many of his students have gone on to have successful careers as teachers, performers, composers, and recording artists. Audience members have frequently used words like "sublime" to describe his performances. Brian is currently in his thirtieth year as a member of the Grand Rapids Community College Music Faculty and has also been a faculty member for the Interlochen Summer Guitar Workshops. He has released four CD's. He holds music degrees from Grand Rapids Community College, Montana State University and Florida State University, and his past teachers include the renowned guitarist Christopher Parkening and the celebrated teacher Bruce Holzman.
Brian's performances throughout the US and Canada have included many classical guitar performances as well as children's songs, jazz, rock, and pop music. They have often received rave reviews from preschoolers and the musical erudite alike. His compositions and arrangements are featured on Blue Lake Public Radio, and have been performed by the Kent Philharmonia, the West Shore Symphony, and other groups. In 2018 Brian was inducted into the Rockford High School Hall of Fame for his many contributions to the arts. In addition to his solo concerts Brian performs with the Grand Rapids Guitar Quartet and the Grand Rapids Guitar Duo.
From 1985-89 Brian was an Artist-in- Residence for the State of North Carolina. During that time as a member of the Les Deux Amis Guitar Duo with his good friend Joseph Hoey, the two won third prize in the 1985 Guitar Foundation of America's International Guitar Duo Competition.
Visit http://brianmorrisguitar.com/bio.html for more information.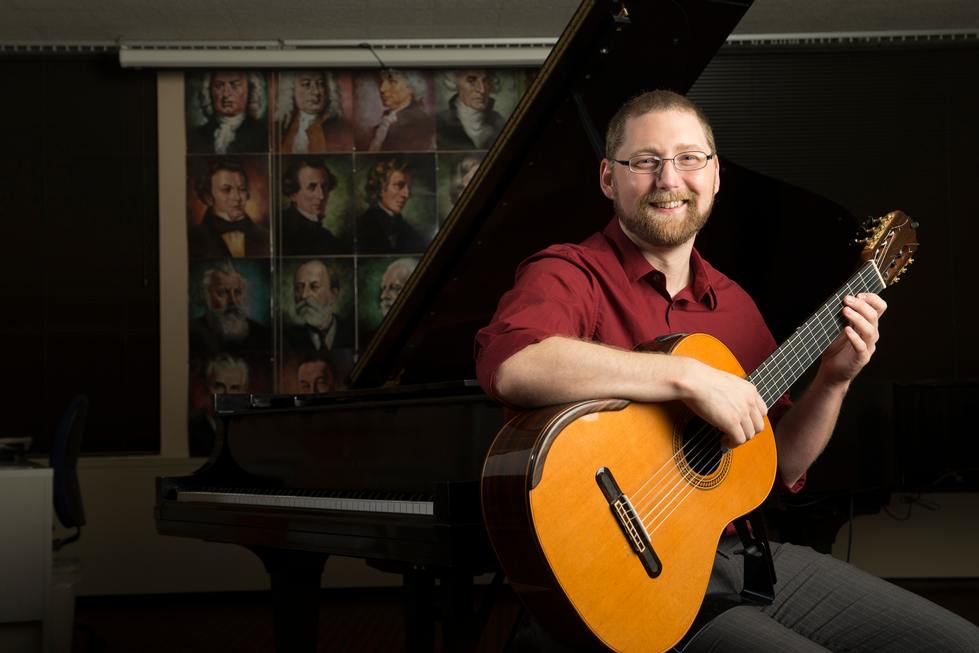 Kyle Thompson
Kyle Thompson discovered his love for guitar at an early age and at eighteen found a passion for classical guitar. Subsequently, Kyle has received degrees in music performance from Grand Rapids Community College, Grand Valley State University, and the College-Conservatory of Music in Cincinnati, OH studying under Brian Morris, Carlso De La Barrera, and Clare Callahan respectively. His masterclass credits are extensive and include Marcin Dylla, Jason Vieaux, and Oscar Ghiglia. Kyle keeps an active performance schedule and an even more active teaching schedule. He currently serves as a guitar instructor at Triumph Music Academy, adjunct instructor at Grand Rapids Community College, and a part-time professor at Grand Valley State University. His performance schedule can be found at kylethompsonguitar.com.